The Sand & Stone Bag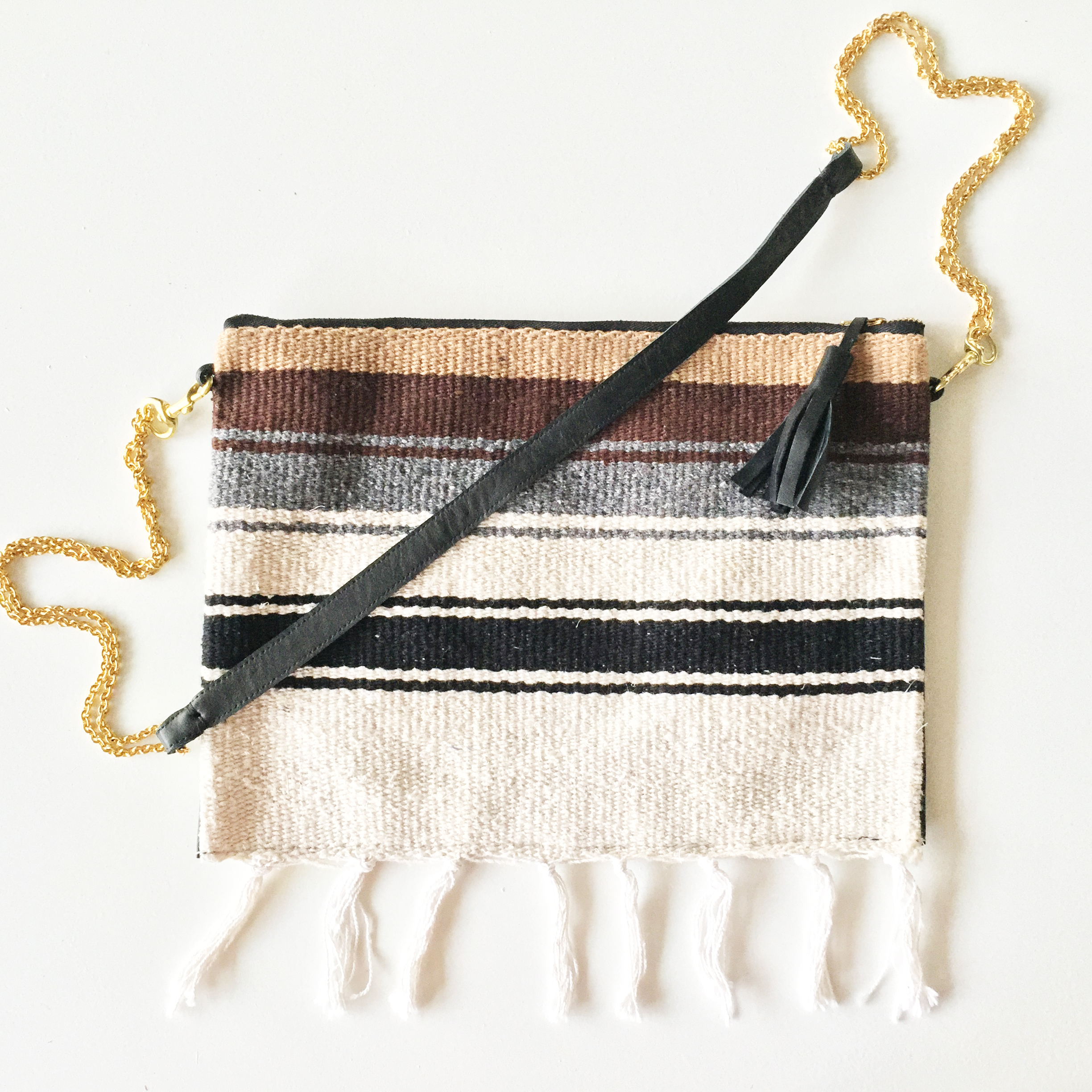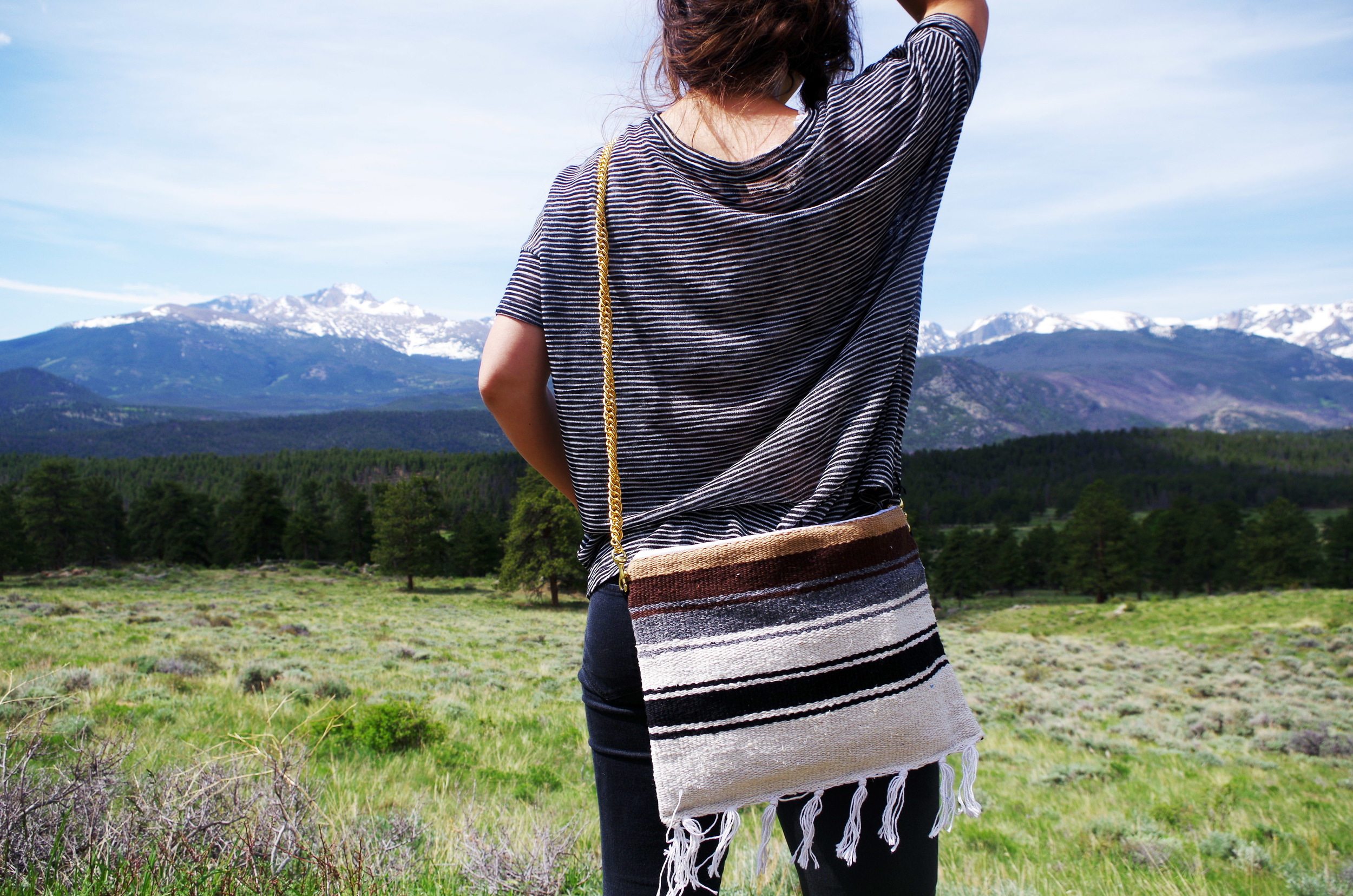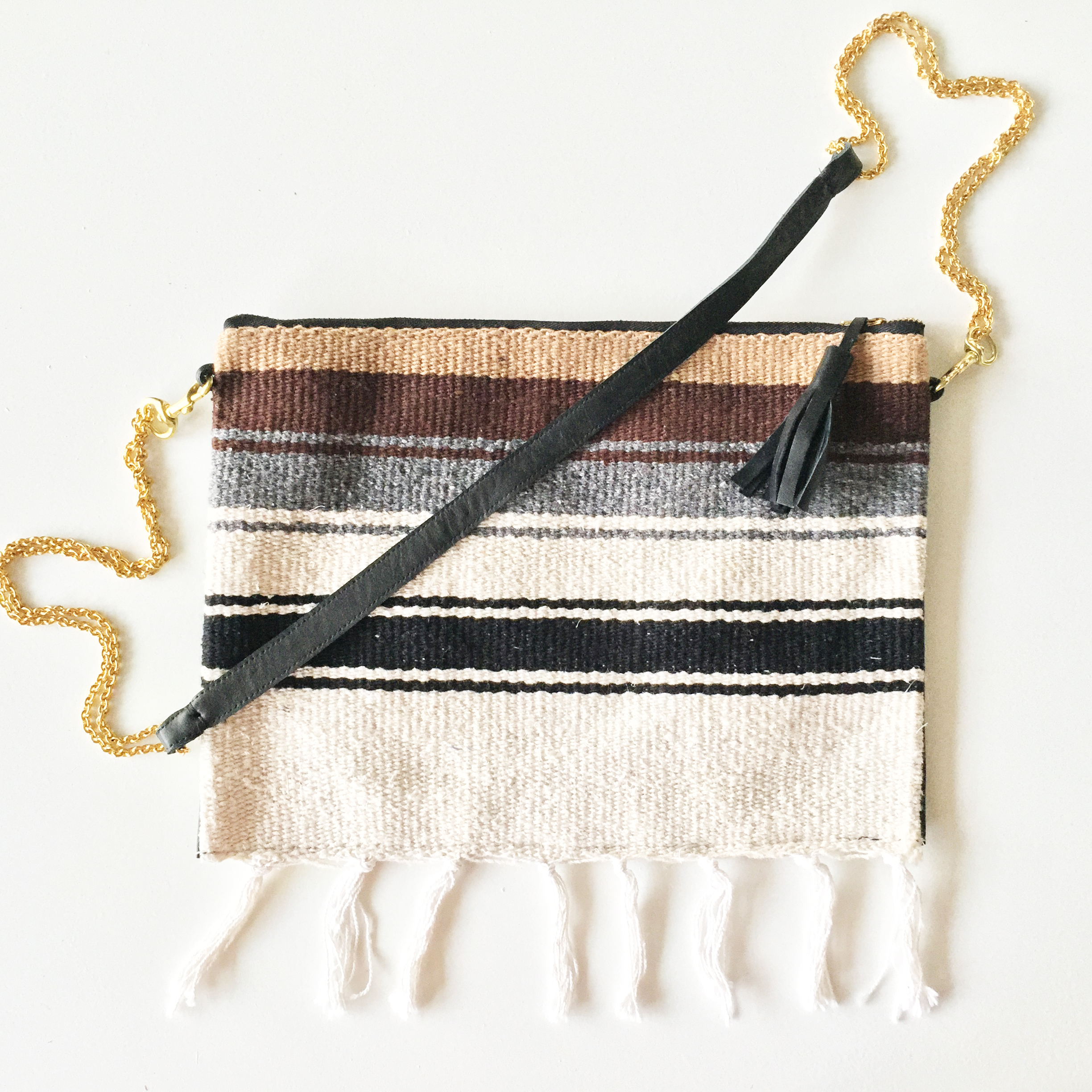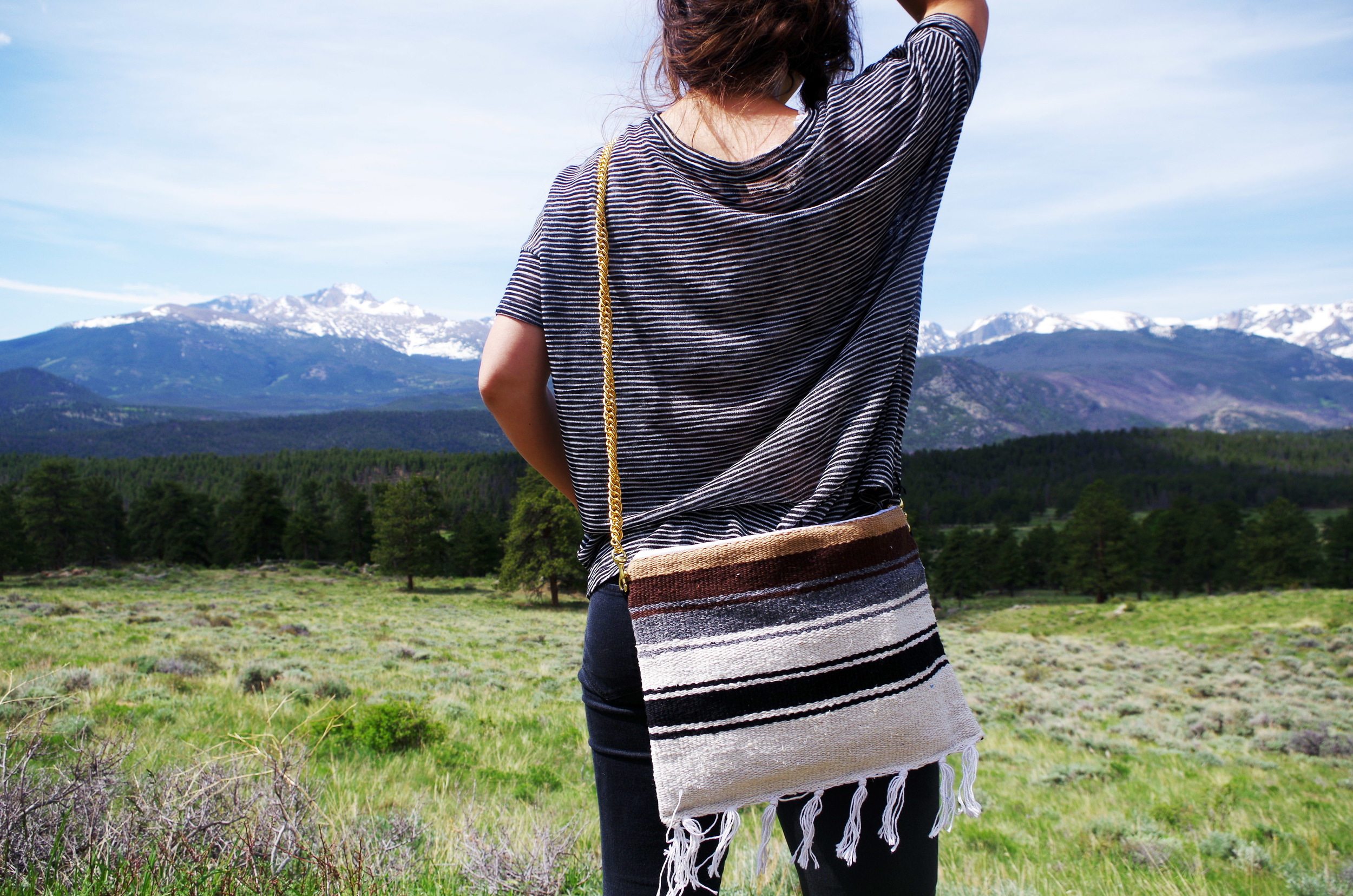 The Sand & Stone Bag
Vintage woven tapestry repurposed into a southwest bag.
This bag features multicolored soft, finely woven tapestry on one side with genuine black leather on the other. Each bag is hand made with sections of the original tapestry, genuine leather and a brass chain strap (clips on/off) and hand dyed interior with pockets for easy to find personal belongings like a cell phone, lipstick or keys. The zipper is a locking zipper: when the zipper pull is straight up, it glides easily; when it is lying flat, it locks preventing any contents from falling out! And, of course, a handmade leather tassel accents the bag!
This bag is the best of both worlds transitioning from a large fully functional bag with storage and a comfortable strap, to a clutch where there strap clips off and held on the go.
Choose your leather color below!